24.2.12
I am grateful to Almighty God Jehovah who have been the pillar that holds my life up! All Glory shines upon His face and divine blessings on all things concerning Him only!
14.2.12
St Valentine is the patron saint for love and care! on 14th February annually, people from all over the world celebrates
Valentine's Day
, and day to remember loved ones and cherish each moment by buying gifts,going for candle lit dinners and doing something nice with people we love.
5.2.12
Daniel 6:27
New Living Translation (NLT)
27 He rescues and saves his people;
he performs miraculous signs and wonders
in the heavens and on earth.
He has rescued Daniel
from the power of the lions."
Am mesmerized with God's holy power into mankind. God have blessed many saints in this world of His,whom he have mightily made use to save and deliver man from sins. To confess sins and repent is two of the most difficult things to be followed by people. But that is one of the way to attain a place in His Kingdom. God have made use of such man called
Padre Pio
in Italy many years ago who have attained his
stigmata
. Catch a glimpse of the saint
here
and watch the 22 part series
here!
you will be highly blessed as I.
God is ever merciful and powerful!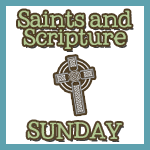 Photo Clock

photoTUNES